8. Ball of Žiarčanov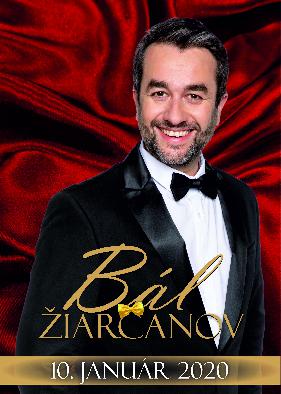 TIME AND PLACE OF ACTION
01/10/2020
19:00

 MsKC / Main Hall
SNP 119, Ziar nad Hronom
One of the biggest balls in the region enters its 8th year in style with the popular Slovak actor, presenter and "father" Vlado Kobielsky as the presenter of the evening.

As part of the program, you can look forward to a dance performance by TŠK Stella, as well as an exclusive DIAMOND DIVAS singing and dancing show.

Galaktici and professional D.J. Majco, there will also be a pre-afternoon raffle with attractive prices and a rich buffet.

Admission: 30 Eur

Important! Your reservation is valid 3 DAYS! After this deadline, un picked tickets will be released for sale! 3 DAYS BEFORE THE EVENT It is not possible to book tickets through www.mskcentrum.sk On the day of the event all reservations are automatically canceled!